Toll Free:
1-800-985-9946
International:
001-813-341-3200
Get your FREE report:
"10 things you MUST know before buying a timeshare"
Don't worry - we will not rent, trade, or release your information to any third party for any reason - ever. We respect YOUR email privacy and hate spam as much as you do.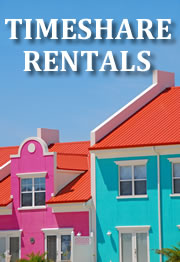 Sheraton Timeshare Resales at up to 60% off!
Save thousands when you buy Sheraton timeshare resale with Timeshare Broker Sales.
Sheraton timeshares are part of the Starwood Vacation Ownership network. For years Sheraton has provided unparalleled hospitality experiences to guests and timeshare owners around the world. Providing spacious, upscale villa-style accommodations in some of the world's most highly-desirable vacation destinations, Sheraton timeshares are some of the most popular on the market.
Additionally, Sheraton timeshare owners enjoy exclusive access to Starwood Vacation Ownership's vast network of Sheraton and Westin timeshare resorts, as well as access to the breathtakingly beautiful Harborside Resort at Atlantis.
Travel the Globe with Sheraton and Starwood
Best of all, Sheraton timeshares are incredibly flexible. Timeshare ownership within Sheraton provides owners with easy access to a vast network of Sheraton timeshare resorts and Starwood Vacation Ownership properties; while Sheraton's affiliation with RCI means Sheraton timeshare owners have access to RCI's more than 3,700 resort destinations worldwide.
Save Thousands with Timeshare Broker Sales
Timeshare Broker Sales is a licensed REALTOR® and a BBB Accredited Business. We are timeshare resale and rental specialists and experts on Starwood Vacation Ownership resales.
Contact us today Toll Free at 800-985-9946, with any questions or to buy timeshare at this deluxe resort, and see what our clients are raving about!
| ID | Resort Name | Bed/Bath | Usage Type | Season | Points | Listing Price | Comments | Details |
| --- | --- | --- | --- | --- | --- | --- | --- | --- |
| s10143 | Sheraton Mountain Vista | 2/2 | Annual | Platinum | | $8,000 | Excellent buy! Platinum ski season annual usage! 2BD/2BA, lockoff unit. Ski every winter in the Rocky Mountains! Contact us today to purchase. . . | |
| s10142 | Sheraton Mountain Vista | 2/2 | Biennial Odd | | | $6,000 | Christmas week 51! Biennial odd year usage fixed week 51, 2BD/2BA, platinum season. Confirmed reservation for December 20-27,2019, Friday check-in available for buyers usage. Reservation to transfer to buyer at closing with reimbursement to seller for the 2019 MF's and taxes. Don't miss this opportunity to spend the holiday skiing! Contact us today to purchase. . . . | |